SSS has been awarded a MAS Contract through the GSA, contract number: 47QRAA21D005N.  This contract now supersedes the former schedules contracts maintained by the GSA for government contracting.  Through this vehicle, SSS provides services for Information Technology Professional Services, Geographic Information Services (GIS), Technical/Application Development and Support, Electronic Records Management Solutions, and Document Conversion Services. 
The MAS contract has a 5-year base period, with three 5-year option periods.  
The MAS contracting vehicle offers:
1) One-stop shopping for multiple specialties that were formerly under different schedules making it easier to for agency customers to find and acquire products, services, and solutions to their needs
2) Ease of ordering through GSA portals with innovative and user-friendly systems
3) Provide improved access between qualified suppliers and the government by reducing barriers to doing business by streamlining internal and external processes
SSS provides services under the following SINs:
541370GIS – Geographic Information System Services
54151S – Information Technology Professional Services
541990TAD – Technical/Application Development Support (TADS)
518210ERM – Electronic Records Management Solutions
518210DC – Document Conversion Services
To find out more information on SSS, please click here.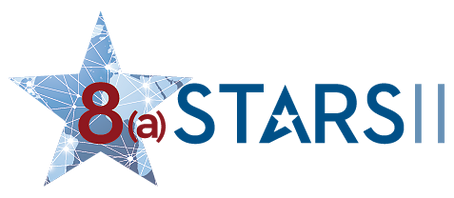 SSS holds a GSA 8(a) STARS II GWAC, contract number GS-06F-0859Z. SSS can provide services for NAICS 541511 under C1 FA1 – Custom Computer Programming Services, and NAICS 541512 under C1 FA2 – Computer Systems Design Services. The STARS II GWAC has a 5 year base period and one 5 year option period with a $10 billion ceiling, allowing for long-term planning of large-scale projects.

Utilizing our GSA 8(a) Stars II GWAC for projects has some distinct benefits:
Allows Ordering Contracting Officers (OCO) to partially fund projects
Streamlines acquisition procedures for projects less than $4m
Agency receives 8(a) credit to meet small business goals as well as:
GSA Advantage is the government's portal for product and service acquisition.
Our Program Manager is Suzanne Klein and can be reached at:
W: 504-887-2900
C: 504-469-7112
E: sss@s-s-s.com
Our DUNS is 174166801 and CAGE is GNF0
Please feel free to contact us for more information about the applications we develop.